2007/Directed by David Fincher



One of America's most infamous and elusive serial murderers, the self-dubbed Zodiac Killer terrorised people in the San Francisco area between December 1968 and October 1969, preying mostly on young couples who were necking in cars or relaxing by Lake Berryessa. Although his official tally of victims stands at seven (with five deaths), nobody really knows for sure how many lives the Zodiac Killer claimed – the Zodiac himself put his toll at 37, although this has been much disputed, with detectives working on the case claiming he took the credit for other unsolved killings as a way to hype himself.

Apart from the random nature of his crimes (this was a time when the senseless shooting of strangers was not an everyday occurrence), what galvanised the citizens of Northern California about the Zodiac case was the way that the killer himself taunted police and the public, sending threats and cryptic coded messages to the San Francisco Chronicle and other newspapers. He also created something of a terrifying, if somewhat comic book, image with the disguise he used while attacking the couple at Lake Berryessa.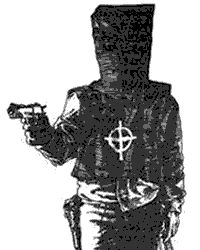 Based on the books Zodiac and Zodiac Unmasked by Robert Graysmith (a cartoonist for the Chronicle who became obsessed with first cracking the Zodiac's code, then with unmasking the killer himself), Zodiac is one of the real cinematic surprises of 2007, and possibly the best – and certainly the most accomplished and mature – film from former music video director David Fincher (Alien 3, Se7en, Fight Club, The Game). Charting the almost 20 year investigation into the case, Fincher creates a narrative which, even to those who know how ultimately frustrating the hunt to bring Zodiac to justice became, never fails to both entertain and engross (despite the director and screenwriter James Vanderbilt taking certain liberties with some of the facts of the case).




As Graysmith, Jake Gyllenhaal brings a quiet intesnity and determination to his role. His somewhat introverted performance is more than offset by Robert Downey Jnr., who continues on his career renaissance with a great turn as the addicted, self-destructive crime reporter Paul Avery, and Mark Ruffalo as the legendary and somewhat flamboyant police inspector David Toschi (who was an inspiration for both Steve McQueen's character in Bullit as well as Clint Eastwood's Inspector Harry Callahan – the first Dirty Harry movie in fact had definite parallels to the Zodiac case, which is highlighted in a great scene in the film). The rest of the ensemble cast (including Anthony Edwards, Chloe Sevigny, Elias Koteas and the great Candy Clark) also immerse themselves into their roles, and special mention must be made of John Carroll Lynch, who brings a real sense of restrained menace as prime Zodiac suspect Arthur Leigh Allen.




Although met with a good critical reception upon its release, Zodiac was not a popular film with American cinema audiences, and it's not overly difficult to understand why. Those coming to the film expecting another pacey, high octane film along the lines of Fincher's Se7en would no doubt be disappointed to discover that, despite the subject matter at its heart, Zodiac is not so much a film about a serial killer, but rather a journey through one's man's personal obsession with uncovering a mystery, regardless of the potential costs to both him and his loved ones (that is not to say it is not confronting – there are some genuinely disturbing and shocking sequences peppered throughout the film, along with a creepy atmosphere which pervades virtually every frame).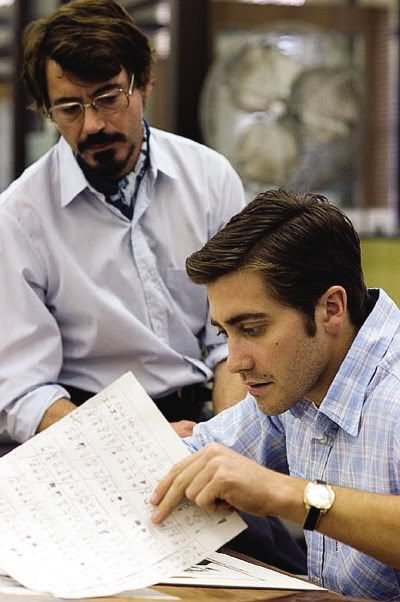 Beautifully photographed on high definition video by Harris Savides, Zodiac is a visual feast, recreating the landscape of late-60s/early-70s San Francisco with a stunning authenticity, but one which is not so forced or obvious that it intrudes on the film itself. From the clothes to the cars to the décor, right down to the old Coca-Cola and snack food machines that line the walls, the film effortlessly sucks us into the world which is being depicted (hell, we even see people smoking in elevators and on planes). The film also looks magnificent on the big screen, packing the entire frame with a detail that will no doubt be somewhat lost once it hits DVD shelves.

As has become almost de rigour for films set during this period, Zodiac also crackles with a soundtrack of popular music from its era. What is nice about this soundtrack though is that it is not comprised of the expected hits, but features a great cross-section of tracks ranging from Donovan's Hurdy Gurdy Man (which is put to terrifyingly good use) and Bernadette by the Four Tops to more jazz oriented cuts such as Solar by Miles Davis and Johnny Coltrane's Mary's Blues.

At 158 minutes in length, Zodiac does demand quite a bit out of its audience, but those who allow themselves to be seduced by it should come out of the cinema feeling quite satisfied and impressed…and a little bit rattled by the extremes of human behaviour that some people find themselves capable of.

Copyright John Harrison 2007




Link of interest:
http://www.zodiackiller.com/

Note: A low-budget Z-grade film about the case called The Zodiac Killer was produced in 1971 and is available on DVD from Something Weird Video. When this film was first released in San Francisco, a detective was placed inside a 'feedback box' that stood in the cinema lobby, in the hopes that the real Zodiac may have gone to see the film and dropped a note into the box!