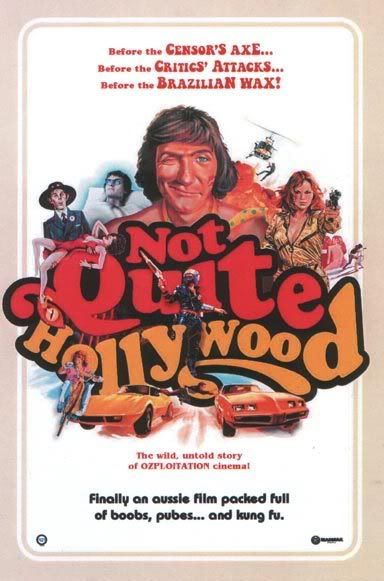 Had the chance to check out this new documentary by Melbourne filmmaker Mark Hartley during the week. It's an informative, entertaining, and above all celebatory, look back at Australian exploitation films of the 1970s and early-80s, when local films like Alvin Purple, The Man from Hong Kong, Patrick, Fantasm, Mad Max and Turkey Shoot were packing the drive-ins.

Featuring interviews with many of the performers and filmmakers involved (who recount some great anecdotes about the often renegade production methods utilised in these films), as well as high profile fan Quentin Tarantino (whose interest helped get the film financed), Not Quite Hollywood is a great document of it subject.

While it's made primarly for DVD, it is still worth trying to catch it on its limited current cinema run if you can, just so you can enjoy seeing the great clips and remembering just how cool a lot of these movies actually looked on the big screen.